LOSE WEIGHT FAST USING THE 6-WEEK WEIGHT LOSS CHALLENGE
Lose 8 to 10 kgs (17 to 22 pounds) in 6 weeks without starving yourself or doing bone crushing workouts
3,000+ Men and women have lost weight with this challenge
1 PDF document and daily workouts to your inbox 6 weeks is all you need to get your dream body!
6 WEEKS TO A SLIMMER, SEXIER YOU!

THE 6-WEEK WEIGHT LOSS CHALLENGE is a revolutionary new life-transformation system that not only guarantees to help you lose weight and feel better than you have in years, it also promises to eliminate more body fat - faster than anything you've tried before.
You will get your dream body without counting calories, spending hours in the gym, or starving yourself.
You can literally transform your body without changing your current daily schedule.
WHAT MAKES THE 6-WEEK WEIGHT LOSS CHALLENGE DIFFERENT?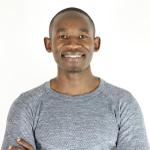 This is not another fad diet. You're getting a proven system that will allow you to lose weight and keep it off for good. The secret that makes the program so effective is the easy-to-follow meal plan and short workouts. All the meals are given in a very specific sequence and frequency to maximize your results. And it's a flexible plan that allows you to substitute foods and eat the foods you love. It's a plan that has worked for 100s of Kenyan men and women over 35.
I've used my knowledge as a Health Coach and what I've learned from years of blogging and working directly with clients to make sure this program delivers rapid results. I have meticulously researched small habits that accelerate weight loss. All you have to do is follow the meal plan and implement these small habits and then watch as the pounds melt effortlessly off your body and your energy levels skyrocket.